LIVE YOUR DREAM
IN ZAKYNTHOS ISLAND
Blue Sea, Sandy Beaches, Green Nature, Hospitable people. All in One Island
SEE GALLERY
WELCOME TO KYMAROS VILLAS
Who We Are
Kymaros Villas are located on the southwest coast of Zakynthos, in the area of Keri Lake, an exceptionally beautiful location, with unique panoramic views of the gulf of Laganas. The establishment consists of three villas, "Oniro", "Lofos" and "Pefkos" which are set in grounds covering 7,000sqm. Each villa is fully furnished, equipped with modern facilities and constructed using traditional architectural methods for a truly carefree holiday.
The villas have been built with great attention and emphasis to detail. The colors are in complete harmony with the greenery of the surrounding trees and the blue of the sea, and characterized by simplicity and the high quality of the materials used.
The surroundings are really exquisite, with a view of the Keri Lake and the beautiful, green island of Marathonisi. The complete independence of each villa, the subtle luxury and the quiet nature is ideal for relaxing walks and swimming in the clear blue sea.
Amazing experience
Our stay was fantastic. The house is beautiful, the view, the sea, the people on the island! To all people who made our stay here so comfortable we want to say thank you very much!!
VIEW TESTIMONIALS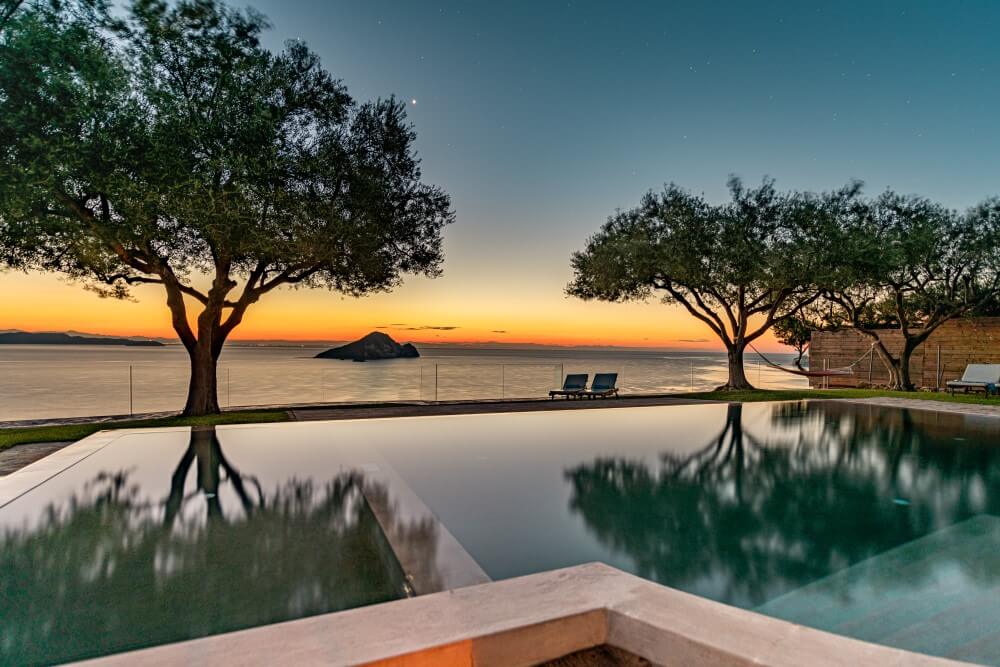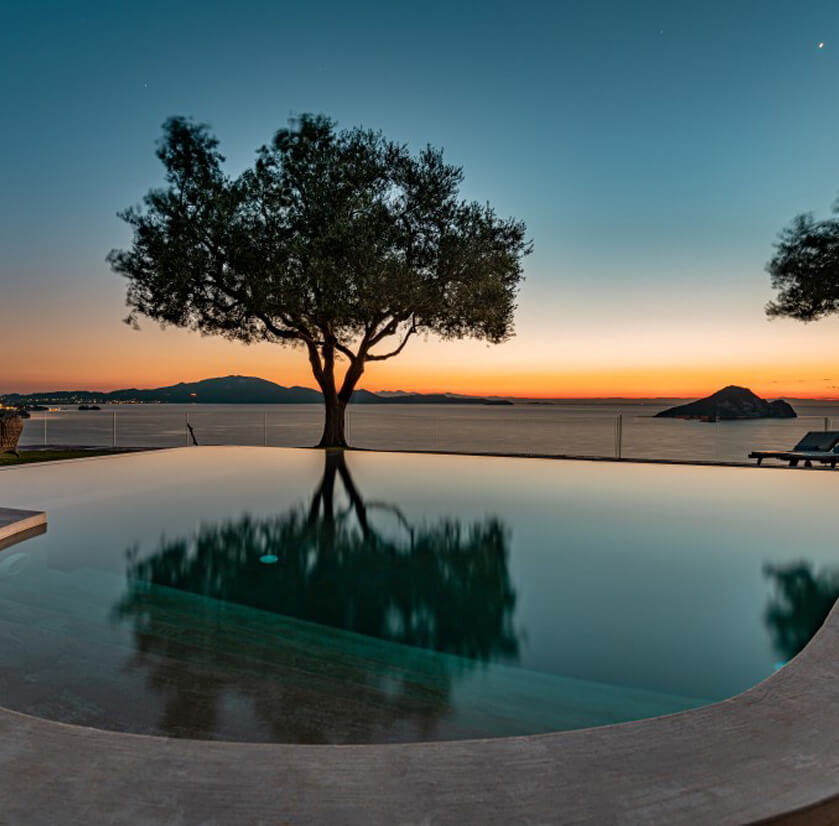 Stunning Villas With Incredible Views
The Kymaros Villas complex constists of three fantastic stone traditional villas located in a ideal hilltop in Keri Zakynthos and all have magnificent sea views of the Ionian Sea and the famous Turtle Island (AKA Marathonisi)
VIEW LOCATION